In Pictures: Oruro Carnival
February 22, 2009 - BBC News
Photo 1: The streets of Oruro, a high-altitude mining town in the Andes, have been filled with colour and song at the start of Bolivia's largest annual festival, La Diablada. (Photo: Andres Schipani).

Photo 2: The carnival is a riot of singing, dancing and traditional rituals which brings tens of thousands of visitors to the normally unprepossessing town. (Photo: A Schipani).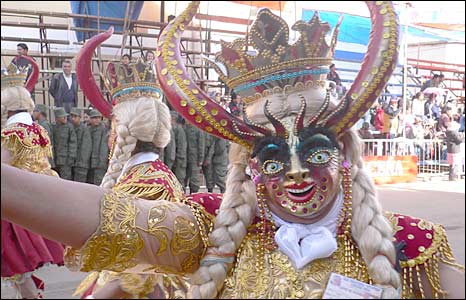 Photo3: The carnival, known locally as Anata, reinforces the cultural identity of the local community and also mixes the Andean and Catholic traditions. (Photo: A Schipani).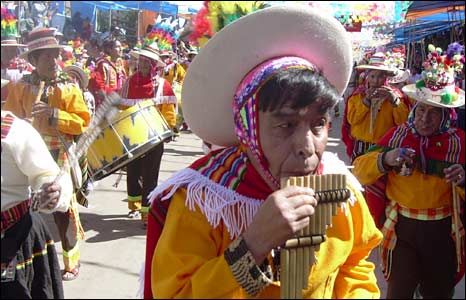 Photo 4: As many as 50,000 people were expected in Oruro for this year's festival. (Photo: A Schipani).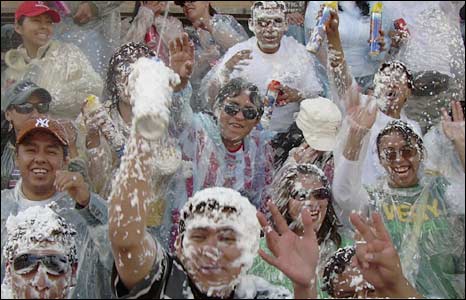 Photo 5: The highlight is always a 20-hour-long, 4km (2.5 mile) procession.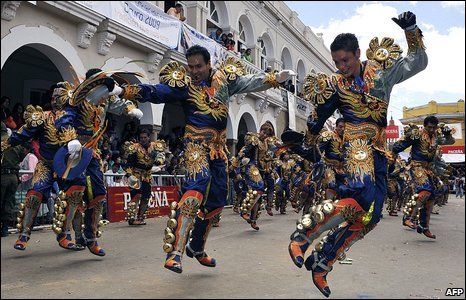 Photo 6: The ornate, often fearsome-looking masks worn by dancers are full of symbolism to the indigenous majority. Many are unique to the Oruro festival and are seen in public only once a year. (Photo: A Schipani).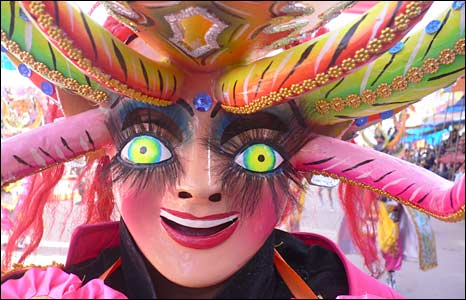 Photo 7: The original devil masks were made of plaster and weighed more than 10kg (22lb). Nowadays, fibre-glass is used, while nose, ears and horns are made of tin or cardboard. (Photo: A Schipani).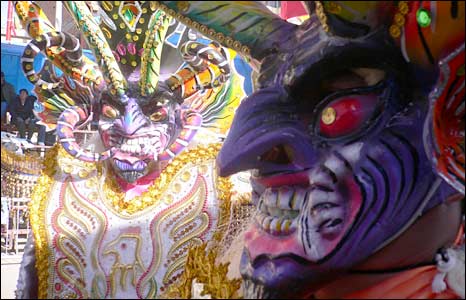 Photo 8: "This is the most spectacular thing that we have here in Bolivia... I am very proud of being part of this carnival," says miner Lucio Luna. (Photo: A Schipani).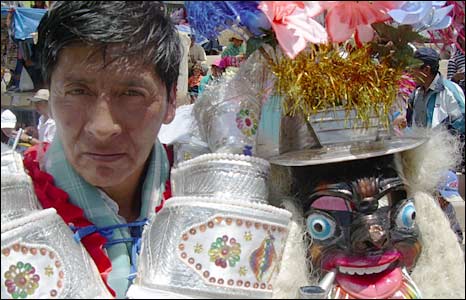 Photo 9: For many - among them Bolivia's President Evo Morales - the carnival is a chance to cut loose on the dance floor.

Photo 10: The dances of La Diablada tell an ancient story of the battle between good and evil, and the days around carnival time are rich in tradition in the once-rich tin mining town.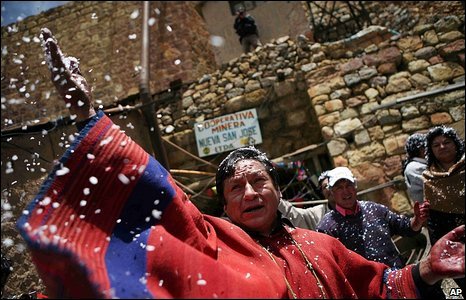 Photo 11: Today Oruro is largely poor, but tin miners still make offerings to gods at carnival time - of sugar, llamas, coca leaves and beer - hoping they will keep them safe underground.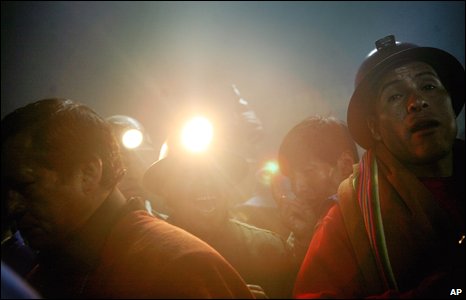 Photo 12: The largest offering is the sacrifice of a llama. The Andean animals are offered to Pachamama, or Mother Earth, to thank her for keeping people safe and to ask for good fortune in the coming year.