South American Defense Council Meets for the First Time
March 16, 2009 - Latin American Herald Tribune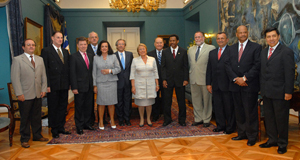 SANTIAGO – The South American Defense Council held an "historic meeting" in the Chilean capital on Tuesday in which the defense ministers of the 12 member states of the Union of South American Nations, or Unasur, participated.
Nine months after its conception at the constituent summit of Unasur, the council comes to fruition with the main objective of "consolidating South America as a zone of peace, a base for democratic stability and comprehensive development of the peoples, and as a contribution to world peace."
The organization was formed after a proposal made by Brazilian President Luiz Inacio Lula da Silva, who desired to avoid the repetition of situations like Bogota's military incursion against a clandestine Colombian rebel camp on Ecuadorian territory.
That incident sparked a major regional crisis and led Quito to sever diplomatic relations with Colombia.
The creation of the defense council finally was approved by the Unasur heads of state during last December's summit in Salvador de Bahia, Brazil.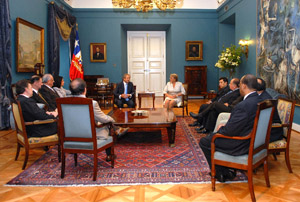 According to what the defense chiefs said, the council will not be a classical military alliance such as NATO, and it will not field its own army nor involve itself in the weapons purchasing decisions of individual countries.
However, it plans to adopt a standardized method to measure the arms purchases of each country, coordinate the activities of their militaries on peace and humanitarian missions and strengthen the regional capacity to produce defense systems and military technology.
The 12 members of Unasur – Argentina, Brazil, Bolivia, Colombia, Chile, Ecuador, Guyana, Suriname, Paraguay, Peru, Uruguay and Venezuela – committed themselves to "forming consensus to strengthen regional cooperation in the area of defense."
According to its statutes, the council will meet once per year, and those conferences will be attended by representatives of the respective foreign and defense ministries, and its agreements will be adopted by consensus.
The presidency of the council is to be held by the country temporarily presiding over Unasur, which at present is Chile, although at the beginning of May Ecuador will step into that rotating post. EFE