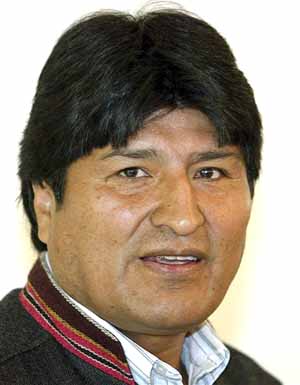 Iran to help Bolivia build peaceful nuclear power plant
October 31, 2010 - Tehran Times

LA PAZ (Xinhua) -- Bolivian President Evo Morales said on Friday that Bolivia and Iran will work together to build a nuclear power plant in Bolivia.
Bolivia and Iran ""have expressed interest in developing cooperation in the peaceful use of nuclear energy,"" Morales, who newly returned from a visit to Tehran, told a press conference in Cochabamba, 383 km from Bolivia's capital, La Paz.

Iran has offered to set up a join venture with Bolivia on lithium battery and nuclear electricity production, Morals told the press conference.

Bolivia has the right to develop peaceful use of nuclear energy, and no one has the right to interfere, he added.