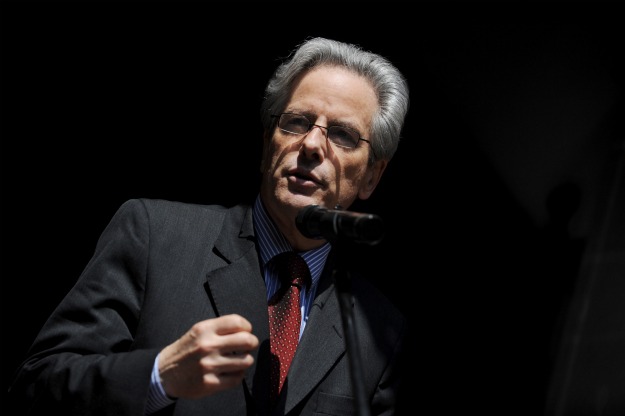 State Department's top Latin America official to step down
May 9, 2011 - Finder Foreign Policy
Posted By Josh Rogin
The State Department's Assistant Secretary for Western Hemisphere Affairs Arturo Valenzuela will soon leave the administration and return to his teaching post at Georgetown University.
"As you may know the University gave me a two year leave of absence to serve in the administration -- and those two years have come to an end this Spring. Although the exact date of my departure has not been set, it will take place sometime later this Summer," he wrote on May 5 in an email to friends, obtained by The Cable.
Valenzuela's tenure at the State Department is viewed critically by many in the diplomatic community and some in Congress. House Foreign Affairs chairwoman Ileana Ros-Lehtinen (R-FL) issued a statement saying that Valenzuela's time at State was "marked by abject failure by the U.S. to stand up to the attacks against democracy and fundamental freedoms.... U.S. interests have suffered as a result."
He has been criticized for being out of the loop on high-level administration policy making, lacking strong relationships with regional leaders, and ineffectively maneuvering through the State Department's complicated and politicized bureaucracy, according to two Latin America hands based in Washington.
By the end of his two years at State, Valenzuela was somewhat sidelined in the policy process, as regional ambassadors bypassed him to work directly with the office of Secretary of State Hillary Clinton, Deputy Secretary Jim Steinberg, or the NSC Senior Director for Western Hemisphere Affairs Dan Restrepo.
Clinton is said to have preferred to deal with two ambassadors in the region who were extremely active and well-respected -- Ambassador to Brazil Tom Shannon, who had previously served as assistant secretary, and U.S. Ambassador to Mexico Carlos Pascual, these experts said.
"It was not that difficult to marginalize [Valenzuela] because he was already marginal," said one Washington based Latin America hand.
Pascual recently left his post in Mexico City following the breakdown of his relationship with Mexican President Felipe Calderon due to the WikiLeaked revelation that Pascual had criticized Calderon's handling of the Mexican drug war -- and also because Pascual was dating the daughter of a major opposition leader in Mexico.
The State Department announced today that Pascual will be named the new special envoy and coordinator for international energy affairs, succeeding David Goldwyn, who left the administration in January.
So who will succeed Valenzuela? Multiple Latin America hands said that one name was on everybody's short list: Bill Brownfield, former U.S. ambassador to Colombia and current assistant secretary of state for international narcotics and law enforcement affairs (INL).
Many experts said that, whatever his faults, Valenzuela was not solely to blame for the administration's Latin America policy, which is widely viewed in Washington as standoffish, unimaginative, and ineffective.
"The problem is ... having a sustained, high-level focus on the region's agenda," Michael Shifter, the president of the Inter-American Dialogue, told the Miami Herald. "That's what's been lacking. It's a policy of fits and starts."
"Latin Americans feel disappointed as the new U.S. president, challenged by domestic problems and distracted by international emergencies, has failed to meet their high and clearly unrealistic expectations about a major redefinition of U.S. policies toward its southern neighbors," wrote Moises Naim of the Carnegie Endowment for International Peace, in a recent article in the journal Americas Quarterly. "They are right. President Obama would be hard-pressed to describe in which fundamental ways his government's policies toward Latin America differ from those of his predecessor."
Restrepo defended the administration's approach to the region in the same publication.
"In keeping with the president's National Security Strategy, we are leveraging our deep ties and working as equal partners to enhance common security, expand economic opportunity, secure a clean energy future, and defend shared democratic values," he wrote.