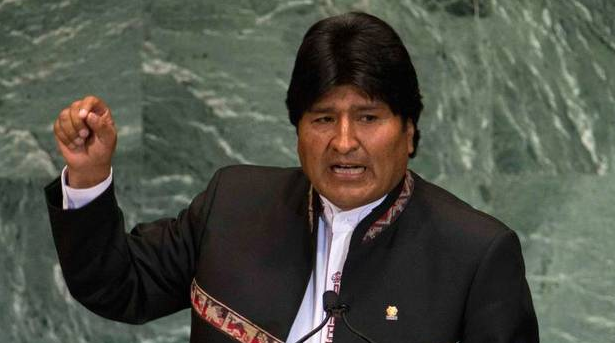 Bolivian President Evo Morales, pictured addressing the United Nations in New York, Sept. 26, 2012, expropriated a silver and indium mine managed by a local unit of South American Silver on Aug. 2. (RAY STUBBLEBINE/REUTERS)
No compensation for seized Canadian mine: Bolivia
Ocotober 3, 2012 - Globe and Mail
LA PAZ — Agence France-Presse -- Bolivia ruled out paying compensation to South American Silver (SAS) on Wednesday, two months after its leftist government nationalized a mine operated by the Canadian firm.
"The nation has no financial obligation to South American Silver," Mining Minister Mario Virreira told reporters.
Bolivia's President Evo Morales expropriated the silver and indium mine managed by a local unit of SAS on Aug. 2, in a move strongly criticized by the Canadian government and foreign investors.