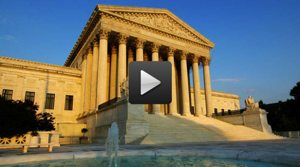 (left) Video in original article (click on picture)

The State of Our Unions: The Washington Post and Google host Hangouts on DOMA, Prop 8(The Washington Post)
Sean Penn urges US to pressure Bolivia to free American businessman held nearly 2 years
May 21, 2013 - Washington Post (AP)
By Associated Press, Tuesday, May 21, 1:42 AM
WASHINGTON — Actor Sean Penn on Monday urged the U.S. government to pressure Bolivia to free an American businessman detained without charge since 2011 in a case that has drawn accusations he was the victim of corrupt local prosecutors.
Penn said international pressure on Bolivian President Evo Morales could help free Jacob Ostreicher of New York.

"International pressure could very well be what the president of Bolivia needs to be able to finally expel the malignant cancer of corruption that is killing both the Bolivian justice system and the thousands of innocent people like Mr. Ostreicher," Penn told congressional committee looking at Ostreicher's case.
Ostreicher was granted house arrest in December after being jailed 18 months without being charged with any crime. He was arrested in a money laundering case in June 2011 while he was trying to salvage a rice-growing venture in which he and a Swiss partner invested $25 million.
The 54-year-old American has argued since shortly after his arrest that he has been the victim of corrupt Bolivian officials who conspired to keep him in jail so they could sell off the 18,000 metric tons of rice they confiscated from him and extort him in exchange for promises to obtain his release.
Rep. Chris Smith, a Republican from New Jersey, said Ostreicher is the victim of a network of people in government who are extorting him and who took away his company.
"It's time for Jacob to come back home to his wife, family and friends," Smith added.
He said former U.S. President Jimmy Carter told him he would bring up Ostreicher's case during a meeting with Morales in Atlanta on Monday.
Six Bolivian government officials who initially led Ostreicher's prosecution are now themselves in jail on accusations of participating in a shakedown ring that allegedly preyed on people deemed to have deep pockets.
Ostreicher's lawyer, Jimmy Montano, said Fernando Rivera, the former top legal adviser in the Interior Ministry and the highest government official jailed in the case, apologized in court last month and said he was following orders of Sacha Llorenti, who was then minister of the presidency and is currently Bolivia's ambassador to the United Nations.