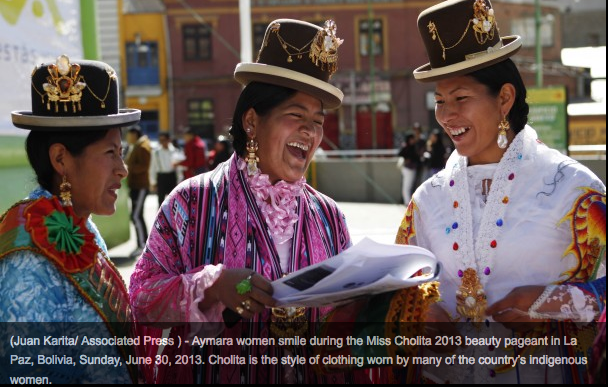 Annual 'Cholita Pacena' beauty pageant held in Bolivia's capital
June 30, 2013 - Washington Post
By Associated Press
LA PAZ, Bolivia -- Dressed in long skirts, embroidered shawls and bowler hats, 17 indigenous women in Bolivia vied for the title of "Cholita Pacena 2013."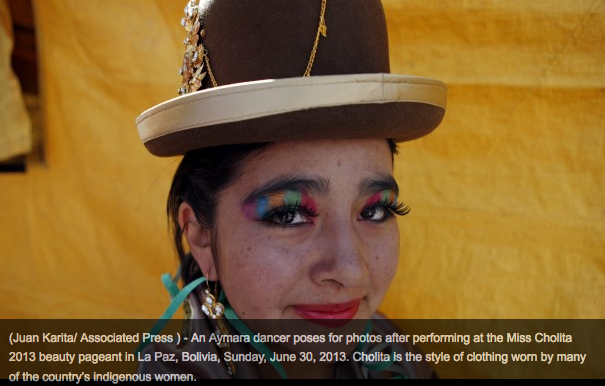 The beauty contest held Sunday in La Paz was won by Delia Gutierrez, a 28-year-old rice and noodle vendor in a market in the capital.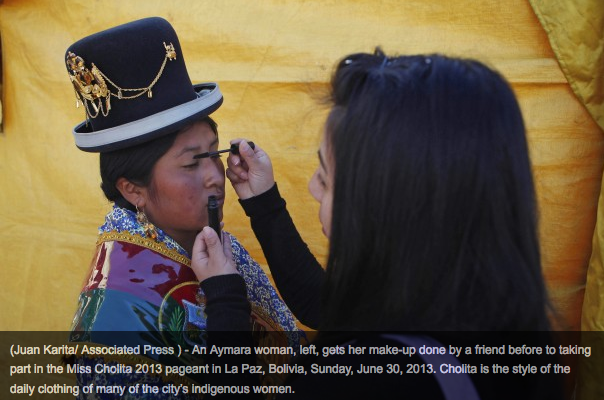 In the contest, held every year in Bolivia's capital, contestants dance to folkloric music and answer questions put to them by a jury.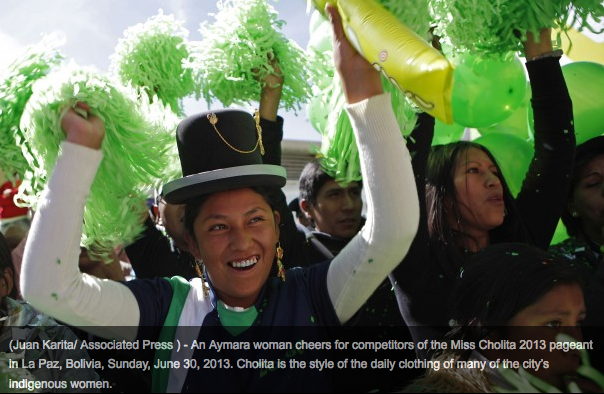 The head of La Paz's Office to Promote Folklore and Popular Arts, Nicolas Huallpara, said the purpose of the contest is to preserve the identity of the traditional La Paz "chola."
Cholitas -- indigenous women who wear traditional bowler hats, pollera skirts and embroidered shawls -- now regularly anchor TV newscasts in Bolivia. "Miss Cholita" beauty pageants are in vogue.
Copyright 2013 The Associated Press. All rights reserved. This material may not be published, broadcast, rewritten or redistributed.