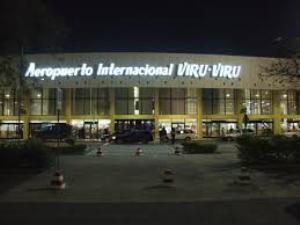 Bolivia Invests $4.5 Million to Expand Its Largest Airport
September 22, 2013 - Latin American Herald Tribune

LA PAZ – Bolivia's government inaugurated construction works Saturday to expand the international section of the eastern city of Santa Cruz's Viru Viru airport, the nation's largest, with an investment of $4.5 million.

President Evo Morales noted in a speech the need for the new works because Santa Cruz province today has 2.6 million inhabitants, more than double the number it had in 1983 when the air terminal was inaugurated.

Morales recalled that the administration of Viru Viru and the airports serving the central city of Cochabamba and the western city of El Alto, a city next to La Paz, was nationalized on Feb. 18 with the takeover of Servicios de Aeropuertos Bolivianos S.A. (Sabsa), a subsidiary of Spain's Abertis-Aena.

The president repeated his complaint that Sabsa did not make the necessary investments and accused it of taking over the "heritage of the Bolivian people" and of paying high salaries to its executives, which, he believes, stalled investment.

For his part, Public Works Minister Vladimir Sanchez said that the period of private administration of the airports in El Alto, Cochabamba and Santa Cruz were "years of plunder" because the foreign companies neglected making the necessary improvements, investing only in maintenance work.

A week ago, Morales said regarding Abertis, "there's nothing to negotiate ..., there's nothing to discuss, they should be paying us instead," a reference to the company's request for compensation because of the airports' administration being nationalized.

Abertis answered that it continues to be "open to dialogue" with the Bolivian government, and trusted that the conflict over nationalization can be resolved by means of a mutually agreed upon solution.