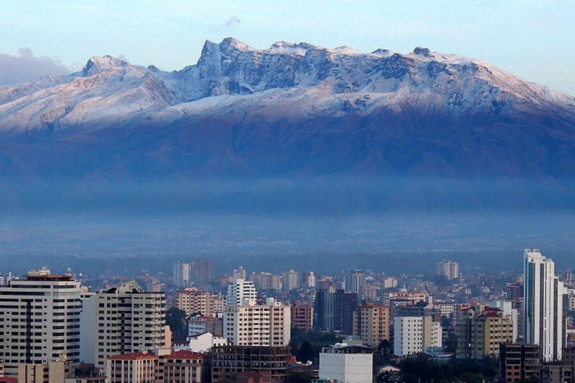 (above) Cochabamba (cc licensed by Cochalomayer)
City in Bolivia passes law making it compulsory to ride bikes
October 7, 2013 - road.cc
Citizens of Cochabamba will be required to use bike for local trips once a week
by Simon_MacMichael
A city in Bolivia has passed a law that will make it compulsory for residents to ride a bike once a week instead of using other means of transport to get around for their everyday trips.
Beatrice Zegarra, the councillor who proposed the law in Cochabamba, the South American country's fourth largest city and home to some 600,000 people, hopes that it will come into force early in the new year.
The legislation was approved by the city council's Committee for Urban Development, Planning and the Environment last week, reports Bolivian news website, Opinion.
It is aimed at not only reducing pollution, but also at improving the health of the city's residents by introducing them to the benefits of using two wheels to get around, as part of promoting healthier lifestyles.
The law also provides for the construction of a major new cycle route, upgrading of existing ones, the provision of cycle parking at public and private workplaces and other institutions, and cycle training in schools.
Last month, the country's president Evo Morales participated in a Day of Pedestrians and Cyclists in Defence of Mother Earth, held nationwide since 2011 but first instituted in Cochabamba a decade ago.
Each year, the day sees all motorised traffic in Bolivia halted for eight hours, leaving the streets free for people on foot or on bikes.