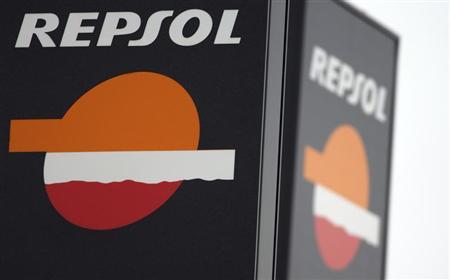 Peru gives up plan to buy Repsol assets amid controversy
May 3, 2013 - Reuters
LIMA -- (Reuters) - Peru's state-run energy firm said on Thursday it will not buy a stake in the local assets of Spanish oil firm Repsol (REP.MC), following a wave of criticism that President Ollanta Humala was trying to meddle in the economy.
The government had been evaluating the purchase to guarantee fuel supplies in Peru, a net oil importer whose economy has grown around 6 percent a year for the last decade.
Business leaders had recoiled at the plan, and political opponents said it revealed Humala's leftist past.
State-run energy firm Petroperu said in a statement that after a technical, economic and financial review, it would "no longer participate in the process" of making an offer.
Energy and Mines Minister Jorge Merino told reporters on Thursday the move had "absolutely nothing" to do with reports and attacks in the media over past weeks.
"It (Petroperu) is going to focus on the projects it already has," said Merino, like the Talara refinery the government wants to modernize and the development of a petrochemical complex on the coast.
The head of Peru's business chamber, Alfonso Garcia, called the decision not to go forward with an offer "sensible."
Humala ran for office on a platform that emphasized greater state control over "strategic" sectors like natural gas and oil, though he has vowed not to carry out the nationalizations of his one-time political mentor, Venezuela's late President Hugo Chavez.
Since taking office Humala has signed free-trade deals and sought to lure more foreign investment to South America's fastest-growing economy.
A Reuters exclusive on April 3 said Petroperu had submitted a preliminary bid to buy Repsol's Pampilla refinery - despite disagreements within Petroperu about whether it should take on some $1.6 billion in liabilities for environmental improvements and upgrades at the plant.
The Pampilla plant has capacity of 102,000 barrels a day and produces about half of all refined products in Peru.
Humala met with the chairman of Repsol last month and later said at the World Economic Forum in Lima that he wanted to strike a balance between statist and free-market economic policies.
"Today, what we are building is a more balanced attitude, learning from both experiences," Humala said then.
(Reporting by Ursula Scollo and Marco Aquino; Writing by Mitra Taj; editing by Andrew Hay and Richard Chang)