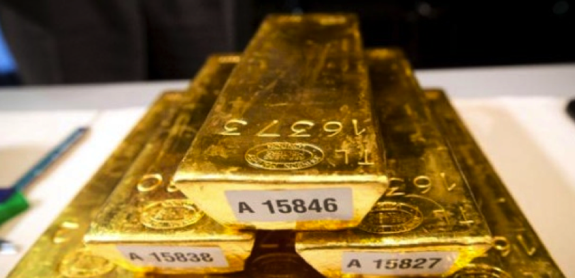 (above) Illegal gold smuggling is becoming an issue for the Peruvian economy Illegal gold smuggling is becoming an issue for the Peruvian economy | Photo: AFP
Gold Smuggling From Peru to Bolivia Skyrockets
June 10, 2015 - telesurtv.net
Every week, 100 kilos are smuggled and exported to the U.S. and Europe. Illegal mining in the border with Bolivia is reaching staggering numbers, the Peruvian high commissioner on mining, Antonio Fernandez, revealed Wednesday.
"Most of the illegal gold that is not commercialized inside Peru is sent to Bolivia," the commissioner explained.
As Fernandez told reporters, due to tighter regulations in ports and airports, smugglers are sending gold to La Paz, Bolivia, from which its sold and then shipped to the United States and Europe.
According to his calculations, around 100 kilos of gold is smuggled into the neighboring country every week. Most of the gold is smuggled through La Rinconada and Desaguadero, two towns close to the border.
Operations to dismantle illegal mining sites have decreased in the past few months, given that for two months the office lacked a head commissioner.
But also, because a large contingent of policemen have been deployed to the province of Arequipa, to fight the local community that opposes the government-approved Tia Maria mining project, which farmers and residents fear will pollute nearby agricultural sites.
Earlier this year, Peruvian authorities warned Bolivia that, according to their estimates, $1 billion dollars worth of illegal gold was exported from that country last year.
The number is based on experts' calculations after examining an unexpected and rare increase in Bolivia's gold revenues.