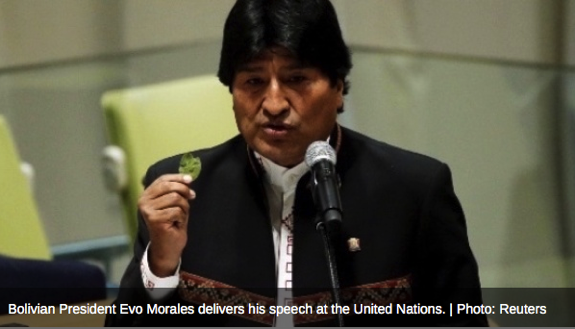 Bolivia Raises Minimum Wage by 9 percent
April 30, 2016 - telesurtv.net

Bolivian President Evo Morales announced on Saturday that his government would increase the country's minimum wage by 9 percent, following intense negotiations with the country's largest trade union the Bolivian Workers' Center, known as the COB.
"We guarantee that this measure will not hurt economic growth," President Morales stated on Saturday.

"It is our obligation as government to attend to the demands of the workers, but I also understand its flexibility when keeping in mind the country's situation and the price of oil," Morales said earlier this week.
The Bolivian head of state went on to note that his administration will approve a series of pro-worker legislative measures on Sunday, which marks the International Day of Workers.
Facing a declining economy because of the low price of oil, Morales also said he would accelerate investment and create new public jobs.
Over the last decade, Bolivia's socialist government has increased labor rights and protections to their respective citizens.
WATCH: Bolivians March in Support of President Morales