The changing landscape of Bolivia's salt flats
May 3, 2017 - Al Jazeera
Generations of saleros have scooped salt from the flat, but after the discovery of lithium they fear being left behind.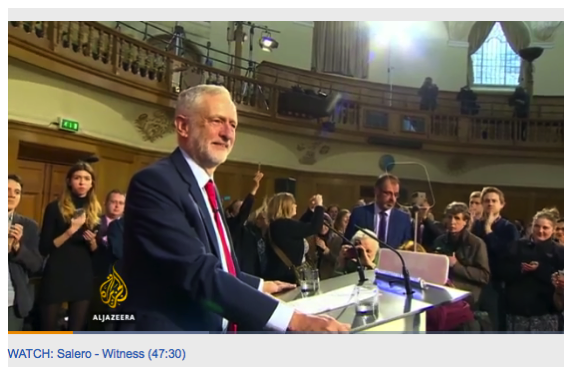 Click on image for video (47:30 min)

Salar de Uyuni is the world's largest salt flat. For generations, local salt gatherers - or "saleros" - have extracted salt from the Bolivian flat, scooping the raw mineral into mounds to let it dry before it is transported to processing plants and turned into table salt. But today, the profession is on the brink of extinction as Bolivia is steadily modernising and new sources of income are taking over.

About half of the world's reserves of lithium are buried beneath the Salar. The lightest metal on the periodical table is used in batteries for mobile phones, laptops and electric cars. As the demand for lithium-ion batteries continues to grow, commentators have asked if Bolivia could become "the Saudi Arabia of lithium". President Evo Morales has said the value of lithium is the "hope of humanity".

The discovery of lithium has caused a societal split in Bolivia, particularly in the communities bordering the Salar. As the mining operation grows in size, the new infrastructure it comes with - including electrical lines, water pipelines and paved roads - are transforming the region, aiding other industries including tourism.
While there are many people in the area who long for a more modern lifestyle, some - like the saleros - cannot easily part with their old profession and their connection to the land. For them, it remains to be seen if tradition can co-exist with modernisation.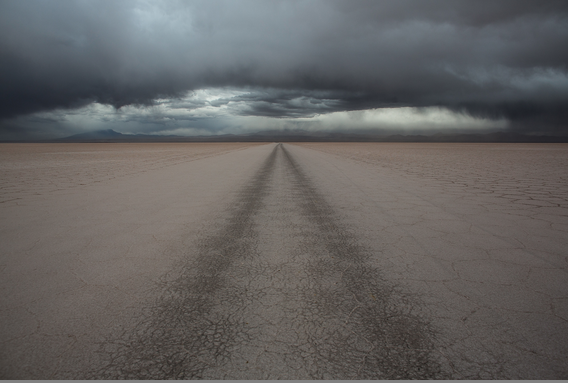 (above) At 10,582 square kilometres, the vast white expanse of the Salar de Uyuni can be seen from space. Neil Armstrong is said to have mistaken it for a glacier when he was standing on the Moon. [Andrew David Watson/Al Jazeera]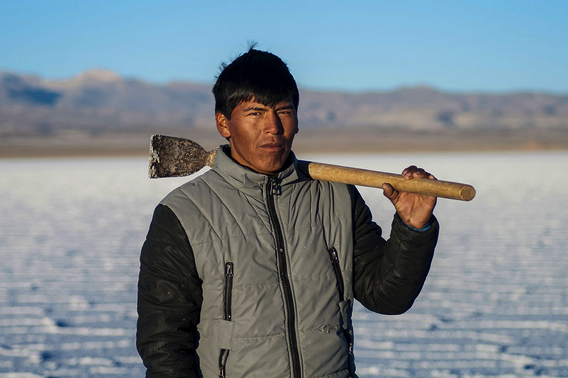 (above) Until 2015, Moises Chambi Yucra worked as a salt gatherer on the Uyuni salt flat. 'My work is like an inheritance, passed down from my great grandfather, to my grandfather, to my father, to me,' he said. [Marcos Montpelier/Al Jazeera]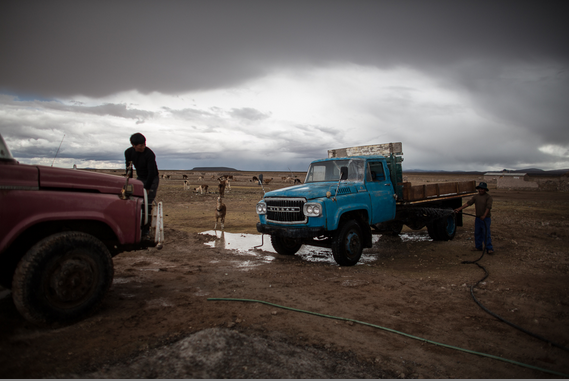 (above) Moises and his brother Nico, right, rinse the salt off their trucks after a day of work on the Salar in 2012. The brothers used to work together as some of the last salt gatherers in the area. 'We're the only ones who can still call ourselves saleros. We're the sons of this land and we should be proud,' Moises said. But in 2015 Nico sold the equipment of his salt-processing facility and started a job in the tourism industry. [Andrew David Watson/Al Jazeera]


(above) Marcelo Castro is the chief engineer for the development of Bolivia's first lithium production site which broke ground in 2009. 'This country has been backward, dependent, underdeveloped,' he said. 'We need to step on the accelerator. Because this is the first time our country has the opportunity to use a natural resource for its own benefit.' [Anna Rose Hollmer/Al Jazeera]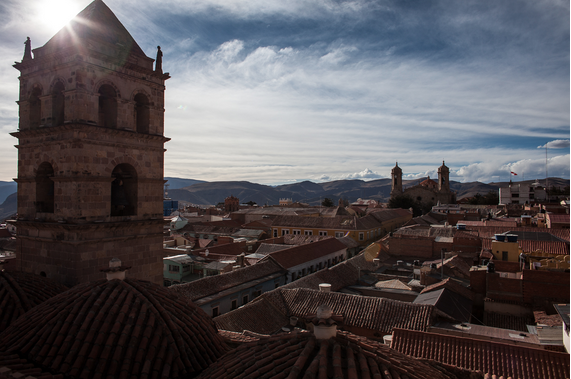 (above) The city of Potosi is a powerful symbol of exploitation of Bolivia's natural resources by foreign powers. In the 17th century, it was one of the biggest and richest cities in the world, known for its vast silver reserves which were being exploited by Spanish colonisers. Hundreds of thousands of indigenous slaves died extracting the silver for their colonial rulers, who were the ones to benefit financially. [Andrew David Watson/Al Jazeera]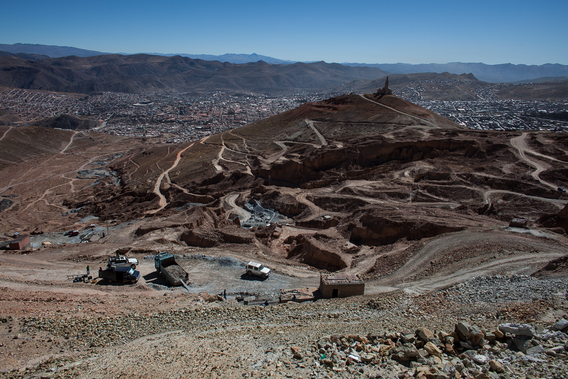 (above) Today, the mines of Cerro Rico - which means 'rich hill' - are still in operation with the last of the mountain's silver, zinc and tin being extracted by about 15,000 miners. But the thousands of tunnels which have been dug through Cerro Rico have made the mountain porous and at risk of collapsing. [Andrew David Watson/Al Jazeera]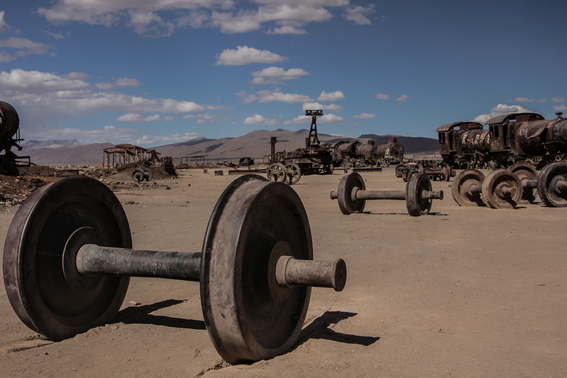 (above) On the outskirts of Colchani, trains which used to transport minerals out to Bolivia's coast lie abandoned. The trains were left behind after Bolivia's mining industry collapsed in the 1940s. Despite its mineral riches, Bolivia is now one of South America's poorest countries. [Nicholas Lindner/Al Jazeera]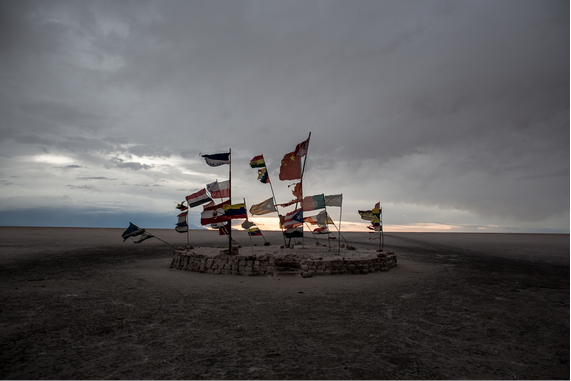 (above) Morales has pledged that Bolivia's lithium reserves will benefit Bolivians. Since taking power in 2006, he has nationalised the country's oil and gas reserves and several foreign mining operations. This has made foreign companies reluctant to invest in the development of Uyuni's lithium mines and some analysts have questioned whether Bolivia can increase its production without the help from foreign companies. [Andrew David Watson/Al Jazeera]


(above) Still, Bolivian mining companies are forging ahead. In August of 2016, the country made its first shipment of lithium, selling nearly 10 tonnes of the metal to China for $70,000. Morales pledged that his government would invest $995 million in the country's nascent lithium industry by 2019. [Nicholas Lindner/Al Jazeera]


(above) Moises's son Cristian in 2015. Until recently, Moises imagined Cristian would one day become a salero like himself. Now, Moises has left his old profession as remaining a salt gatherer was no longer economically viable. Tradition has given way to modernisation. 'Something appears today and tomorrow it passes into history,' Moises said. 'Life may take me away from this place. But I accept whatever comes. Because if you are a salero you are part of the Earth. So in a way, we will always be here.' [Nicholas Lindner/Al Jazeera]