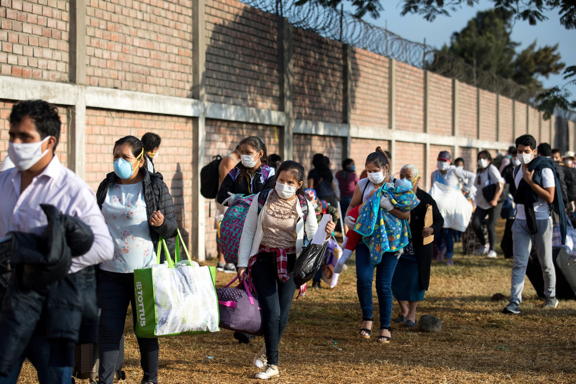 (above) Hundreds camped outside in the outskirts of Lima as they waited for transportation to their home towns. Credit...Angela Ponce for The New York Times
Highways of Peru Swell With Families Fleeing Virus
April 30, 2020 - Original article: NY Times
Fear of the virus and job loss in cities are pushing many back to the countryside, reversing a decades-long trend of urban migration and raising alarm about a public health crisis in rural areas.

By Rosa Chávez Yacila and Julie Turkewitz

LIMA, Peru — The bus terminals in Lima are so crowded with people waiting to escape to the countryside that families are sleeping outside, side by side.
The highways of the city, Peru's capital, are lined with walkers, laden with suitcases and children.
In all, at least 167,000 Peruvians in urban areas have registered with local governments, asking for help in leaving cities and returning to their families. It is a reverse exodus, and it is convulsing a country already in the midst of a coronavirus lockdown that has stripped many of work and the ability to feed their families.
Peru is emerging as one of the Latin American countries worst hit by the pandemic, at least according to official counts. The country of about 30 million people is second only to Brazil, with about 30,000 confirmed cases, most of them in Lima.

(below) At least 167,000 Peruvians in urban areas have registered with local governments for help returning to their home towns. Credit...Angela Ponce for The New York Times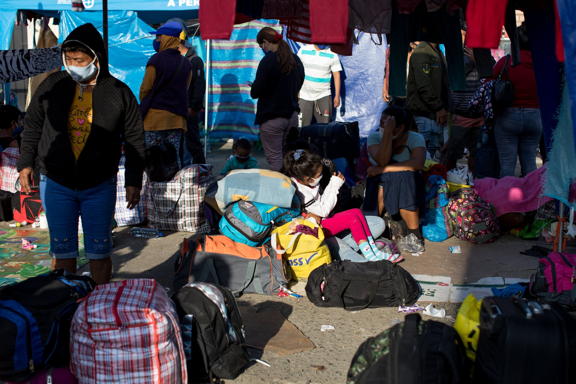 "We brought just a small suitcase," said Wilson Granda, 28, an unemployed waiter, speaking from a bus terminal where his young family had been waiting for four days for a ride to his parents' farm. With him was his wife, Tania, their toddler daughter, Yasury, and their two-week-old son, Yeral, slightly burned by hours in the sun.
The flow is part of virus-related migration patterns around the world that are raising alarm about the spread of contagion into rural areas — and worrying small-town officials who are ill-prepared to support large groups of new people.
In India, hundreds of thousands of workers embarked on long journeys on foot to get to rural homes. On Wednesday, a senior official at one international aid agency estimated that at least 40,000 Venezuelan emigrants have returned to their own battered country since mid-March — a sign of their desperation .

(below) The migration back to the country is a reversal of decades in which rural families traveled to Lima in search of work. Credit...Angela Ponce for The New York Times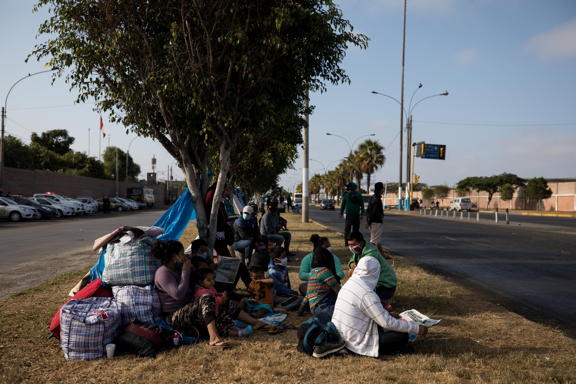 For Peru, the trend is a reversal of decades in which rural families traveled from the countryside to Lima in search of work. That migration changed the face of the country, turning it into one of the more urbanized nations in the world.
Javier Torres, the director of a news site that focuses on rural needs, Noticias Ser, called Peru a "country of migrants," saying that movement "is part of our culture."
He is used to tracking movement into Lima. But he could not recall a time when so many people were trying to leave. Nearly a third of all Peruvians have lost their jobs in recent weeks, according to a poll by the Institute of Peruvian Studies conducted recently for the newspaper La República.
Government statistics estimate that even amid mass migration to the cities, the vast majority of people in the country remain in the informal labor sector — working at jobs that are typically paid in cash, with no benefits and little economic security.
(below) The majority of Peruvians work in the informal sector, with little economic security. Credit: Angela Ponce for The New York Times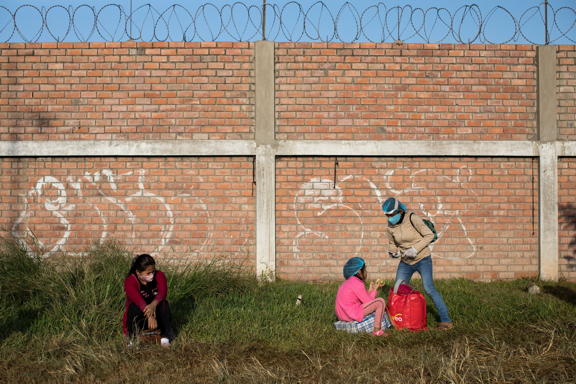 Mr. Torres said that the health crisis had punctured "certain myths about growth in Peru," revealing how little the country's economic expansion had done to help poor and middle class families.
Peru's government, alarmed by the way the shift out of the cities could spread the virus, has tried to organize and control the movement. It is asking people who want to leave cities to register with their local governments and then await a message telling them it is their turn to receive a bus or flight ticket home.

The government protocol is to administer a coronavirus test to would-be migrants and only allow those who test negative to travel. Initially, it was asking people to then quarantine once they reached their destination. Now it is asking them to quarantine in Lima.
Of the 167,000 people who have registered for help, the government has been able to move just 3,579, according to numbers announced last week by Vicente Zeballos, the president of the country's Council of Ministers.

(below) Waiting families found refuge in improvised shelters outside a military base. Credit:Angela Ponce for The New York Times

A further 1,621 would be transferred soon, he said.
But without work, many are desperate to leave, and hundreds, if not more, have departed Lima — without going through testing.
Alex Yampis, 23, a computer technician who has been raising money for families without work, said that recently four young people from the Indigenous Awajún community in Lima had left on foot for their home region of Amazonas.
Even by car the journey could take days.
Mr. Yampis has donated funds to another 80 or so Awajún people who are waiting in Lima for their turn to return. Several have been evicted, and have moved in with friends, living eight or nine to a home.
Outside the bus terminals in a part of Lima called La Victoria, the government has begun distributing tents to waiting families. But Mr. Granda and his family had not received one.

Instead, his children slept in a tent donated by volunteers, while he and his wife dozed on the sidewalk.
Mr. Granda lost his job weeks before, on the first day of the lockdown that closed businesses, shuttered schools and suddenly made Lima a far more difficult place to live.
They had spent all of their savings since. His children, so far, had behaved. "Maybe for her," he said of this three-year-old, "it has felt like a game."

(below) Police officers watched over the migrant camp.
Credit: Angela Ponce for The New York Times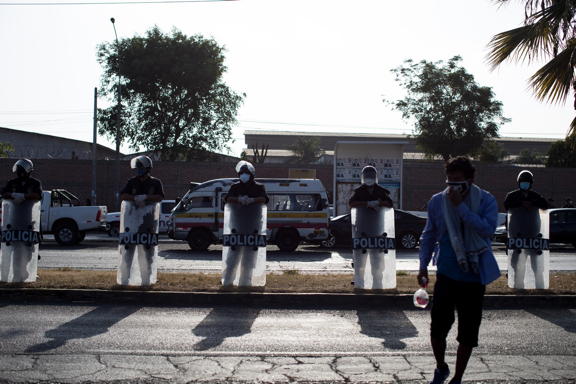 Mr. Granda had moved to Lima a decade before, and he spoke calmly, like someone accustomed to challenge.
After he lost his job, the family survived for about 45 days on their savings of 600 soles, about $180.
When he could no longer pay for the room they rented in Lima, a monthly cost of about $70, they decided to leave to be with his family.
"In Lima we were not going to be able to live if I continued without work," he said. In the Piura region of northwest Peru, where his parents have land and they can grow food, "we can hang on."
On Tuesday night, following rapid coronavirus tests administered in the bus terminal, the government finally awarded the family seats on a long-distance bus.
"Had it not been for them," he said of his children, he and his wife would have left long before, "on foot like the others are doing."
Rosa Chávez Yacila reported from Lima, and Julie Turkewitz from Bogotá, Colombia. Anatoly Kurmanaev contributed reporting from Caracas, Venezuela.