1. Obituary
2. Retired Teacher and social-services leader from Seattle killed in Ecuador home invasion
3. US citizen from Washington State Murdered in Ecuador
Obituary from: Seattle Times, about March 17, 2019
Robert Almquist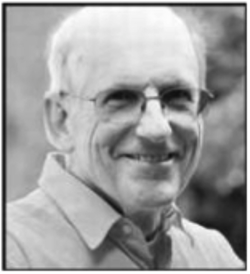 Robert S. Almquist, 77, passed away on March 3, 2019 in Conocoto, La Armenia, a suburb of Quito, Ecuador. Bob was born in Seattle. He graduated from Franklin High School and from Carleton College where he met and wooed Marcia Miller.
Bob and Marcia married and served together in the Peace Corps in Bolivia from 1966 through 1968 [Group 25-Rural Education]. After they returned to Seattle, Bob taught Spanish in the Bellevue Public Schools from 1969 to 1991. He and Marcia were active in Plymouth UCC Church where they were youth leaders.
After retiring from teaching, he worked as social services manager for Plymouth Housing Group for 15 years. In 2012, he and Marcia retired to Ecuador where he worked with youth in ROTORACT and supported Rotary projects to promote clean, abundant water for small farming villages.
Bob dedicated his life to creating a better world. He trusted in the goodness of others. His positivity and gentle sense of humor will be missed by a wide circle of friends in the Northwest and in Latin America.
Bob is survived by his wife Marcia, sons Brian and Matt, daughter Marina Rhodes, four grandchildren — Agaisha, Sam, Parker, and Thalia — and one great-grandchild.
The memorial service is Saturday, March 23 at 2:00 p.m. at Plymouth United Church of Christ, Sixth and University. In lieu of flowers, the family requests that contributions be made to Plymouth Housing Group.
=================================
Retired teacher and social-services leader from Seattle killed in Ecuador home invasion
Originally published [Seattle Times] March 5, 2019 at 6:27 pm Updated March 5, 2019 at 7:26 pm
https://www.seattletimes.com/seattle-news/retired-teacher-and-social-services-leader-from-seattle-killed-in-ecuador-home-invasion/
Robert S. Almquist, 77, taught middle-school in Bellevue according to friends, and was involved in starting Plymouth Housing Group in 1980.
By Scott Greenstone, Seattle Times staff reporter
Robert S. Almquist, a retired teacher and social-services manager from Seattle, was killed Saturday during a home invasion at the residence he and his wife shared outside Quito, Ecuador, according to friends and Latin American news sites.
Marcia Almquist survived, according to the website Latin America Current Events and News. It was not clear if she was injured in the attack.
Ecuadorean authorities Sunday arrested a Venezuelan citizen suspected of killing Almquist, according to the news website EcuadorPlay, after he tried to sell a stolen cellphone in Quito.
Almquist, 77, who taught middle-school Spanish in Bellevue, according to friends, was an  active member of Plymouth Church in downtown Seattle and was involved in starting Plymouth Housing Group in 1980. The group is now one of Seattle's largest nonprofits operating supportive housing for formerly homeless people.
After retiring from teaching, Almquist took a job as social-services manager for Plymouth Housing for 15 years, according to Paul Lambros, CEO of Plymouth Housing Group. Lambros said in an email that Plymouth Housing staff are heartbroken.
Almquist was involved in many projects helping homeless people and youth for much of his life, said Anthony Robinson, former senior minister of Plymouth Church. He was also in the Peace Corps when he was younger.
"All of it really was, I would say, serving the common good in ordinary, unassuming ways," Robinson said.
Bob and Marcia Almquist moved to Ecuador within the last decade to be closer to Marcia's brother, and to continue social projects and involvement with Rotary in Ecuador, according to Stephanie Jones, who has known the couple for almost 50 years and visited them in Ecuador.
Almquist was a quiet and generous man, Jones said. When she mentioned that she was looking to move in January, Almquist said she should move in with them in Ecuador.
"And now I really regret not having done it," Jones said. "It's a loss to everyone and so many communities."
========================
From: Latin America Current Events & News (http://latinamericacurrentevents.com/u-s-citizen-from-washington-state-murdered-in-ecuador/40155/)

U.S. citizen from Washington State Murdered in Ecuador

Posted on March 5, 2019

UPDATE TO MURDER OF U.S. EXPAT AND ASSAULT OF HIS WIFE (MARCH 6, 2019).
According to diario expreso Robert S. Almquist and his wife Marcia Miller Almquist were in their residence on Saturday evening in La Armenia (Quito) Ecuador. They did not set the alarm to the house and Mrs. Almquist after midnight was alerted to a light on in the bathroom. Mr. Almquist found a man hiding in the bathroom and a struggle between the two ensued.
The victim was stabbed in the lung and the thorax. The assailant also injured the hand of the wife. She then hid and locked herself in a room. When she believed the assailant had left, she exited the residence and sought help from neighbors. However, nothing could be done to save Mr. Almquist.
On Sunday a search around the residence discovered a knife and the police reviewed security cameras and identified the suspect. He was then apprehended by police when he attempted to sell some of the stolen items in a commercial center. The alleged murderer is identified as a Venezuelan national. Press Reader
Developing Story
On March 2, 2019, Robert S. Almquist (77) and his wife Marcia Miller Almquist (77) were victims of a robbery/ home invasion at their residence in La Armenia, Ecuador. Mr. Almquist according to reports on social media was murdered during the incident on Saturday evening. His wife survived but it is not known if she was physically assaulted. La Armenia Conocoto is a well to do do enclave located 20.5 km from Quito.
On March 4, 2019, ecuadorplayec on Instagram reported a Venezuelan national was detained by DINASED for the murder of the victim and he attempted to sell the stolen cellphone at a market in Quito.
"#DINASED captures a Venezuelan citizen who would have murdered an American in #Conocoto in the south of Oriente of #Quito, to steal his belongings." (Translated from Instagram)
There are still no reports as to the method used in the murder of the American expat or if his wife was injured during the assault. Also, it is not known if other assailants may have been involved. Efforts are being made by LACE to contact Mr. Almquist's family in the U.S. to seek a statement. According to public databases he held a degree from Carleton College in Minnesota in history. He was retired as a Social Services Manager and Educator. Also, he previously worked for Plymouth Housing in Seattle, WA., an organization dedicated to assisting the homeless in establishing housing.