1. Letter from Kevin's Family
2. Memories from a Mining Group 29 member
3. Kevin's Bio for Group 29 Peace Corps / Bolivia
==============================
Letter from Kevin's family...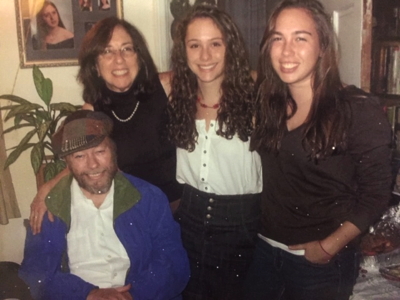 Our hearts are breaking. 
Kevin Patrick Lynch passed away this afternoon with his beloved wife at his side. He is fiercely remembered in the hearts of his loving family and dear friends, by his many comrades around the world, and by the thousands of workers whose lives he touched along the way. A deeply spiritual person rooted in Irish and Nordic beliefs, he has joined the generations of our family that stand watch in the Halls of Valhalla. 
Our family will be sitting shiva Sunday, Monday and Tuesday from 4pm to 8pm. 
We will be holding a memorial in honor of Kevin's legacy and life on Saturday, April 27th, 2019 and plan to honor him further on May Day (May 1st, 2019). 
If you wish to share remembrances and photos with our family, you can email us at rebeccadlynch@gmail.com . 
If you would like to make donations in honor of Kevin's legacy, you may consider donating to organizations he supported throughout his life: the Southern Poverty Law Center, St. Helena School in the Bronx, the United Farm Workers UFW, or in the form of dues to the New York Working Families Party. 
With love, 
Bernice, Rebecca and Sara
==========================
Kevin served in Peace Corps/Bolivia
in the "Mines Group" from 1967-69.
Memories from Don Beck, Mining Group 29.
We were the first and last "Mines Group" in Bolivia. It was a most intriguing time to be in the country.
Our group arrived mid-June 1967.
On June 24, 1967, government troops under the orders of General René Barrientos and a new military junta marched on the mine [Siglo XX] and committed the largest massacre of workers in Bolivian history. One witness and subsequent exile, Victor Montoya, put the casualties at twenty killed and seventy wounded.  The incident was the basis for filmmaker Jorge Sanjinés's 1971 drama The Courage of the People.
(Source: https://en.wikipedia.org/wiki/Siglo_XX)

Che Guevara was killed on October 9, 1967, in the jungles of Bolivia.
Our group was intended to work in the various government-owned tin mines. By the end of in-country training in June, the mines had been declared a military zone, with many miners jailed and troops in place. While politics of the "northern mines" were very heated, life in the "southern mines" -- higher and colder -- was quiet. Volunteers assigned to southern mines went in as planned, while the rest of us were given other assignments until things cooled down. And by December we were all placed in "our" mines.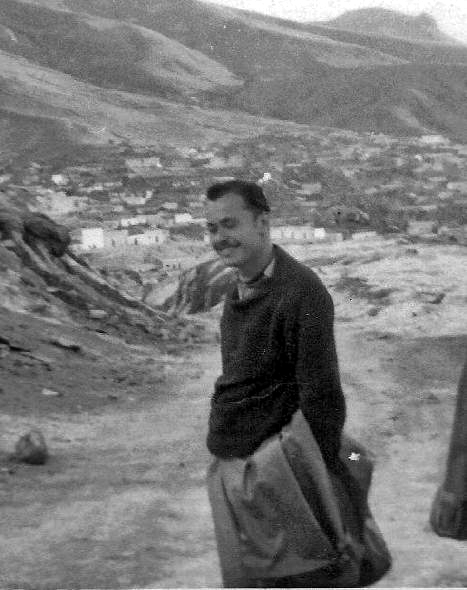 Kevin was assigned to Siglo XX mine at 13,000+ ft. altitude. Cotavi-Siglo XX was the largest mining complex under the state agency COMIBOL. As the most politically active of the mining areas, it was a place where Kevin was right at home: he was very good at working with all sorts of people and political situations.
Travel in and out of mining areas was kind of spooky, though, as soldiers stopped all vehicles to search them and check documents -- sometimes quickly, sometimes not. But, never a problem for Kevin, as he always charmed everyone. And at the time, people were generally friendly to us "gringos."
Kevin had a smile and devlish grin, with a much-caring-heart somewhat hidden in an otherwise brusque and unceremonious manner. It carried him through all situations.
Which was good because Kevin was always up to something! Mmmm. So many stories and shenanigans!
========================
Photo and Bio taken from Group 29 Training Booklet, March 1967.